Resume and biography of Chaplain Bob
This is the Chaplain Bob Biography page
This page contains the information on Chaplain Bob and it is my hope that the Lord will use this to help your Christian school or church find a teacher such as Bob to help you grow in knowledge and faith in Jesus Christ.
Chaplain Bob says: Yes my friends Jesus has already won the battle for us over sin and death.
It is our duty to fight the devil and sin in the flesh and to grow in our faith and learn of Christ.
Chaplain Bob and his work
Bob has taught individuals as well as small groups the Bible. Bob has sent materials all over the USA and the world to needy gospel starved people.

Bob has written articles for a Christian newspaper and posts to bulletin boards on the internet.

Bob maintains several web sites for the Christian community and answers questions from both the believers and the seekers of God.

I have distributed much in the way of materials to the lost in this world and I wish to make a difference in the lives of believers.

My spiritual Gift is teacher.
I hold fast to the intergrity of the KJV as the Word of God in todays world.
I am well versed in the issues of youth and the debates on creation and evolution.

I am well versed in the new age and pagan, occult world and I can defend the Bible and doctrines and refute the false teachings of the Devil.

I can defend the Bible as the KJV for today and I have a good overall background in Bible doctrines.

I have a good overall background in basic denominational issues and the strenghs and weaknesses in each.

I am not good on compromise...if you want a softie look elsewhere for a ear tickler...I am not it.

I do not compromise essentials...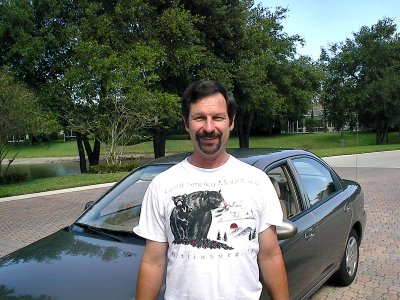 Chaplain Bob's Education
Chaplain Bob has attended Secular College for (2) two years and holds a Bachelor's degree in Theology.

He has a 4.0 G.P.A. in the Bible Seminary and the highest honors. He is currently working on his Master's degree and is over half way done with it.

Chaplain Bob has many references upon request for professional association and character references as well.
This is so true and simple that most will miss it.
2Cr 11:3 But I fear, lest by any means, as the serpent beguiled Eve through his subtilty, so your minds should be corrupted from the simplicity that is in Christ.
We are to be a light unto the world...
Mat 5:14 Ye are the light of the world. A city that is set on an hill cannot be hid.